Joëlle Richard (in French | en français - 110')
"AN AMBITIOUS SHOW" (La Liberté) - "STRONG TOPICS, TOUCHING ACTING AND EXQUISITE PLAYWRITING - A SINCERE, FUNNY AND MOVING PORTRAIT OF OUR CENTURY'S JOYS AND SORROWS" (La Télé) - "A PLAYFUL, RELEVANT CALL FOR REFLECTION" (La Gruyère) 
Contact us to watch the whole show online! | L'intégralité de la pièce est disponible en ligne sur demande pour les professionnel-e-s de la scène
Radio interviews: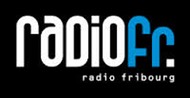 J. Corpataux & J. Richard | A l'Ombre du Baobab (07.01.15):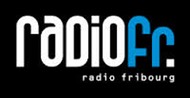 Interview of Y. Pugin | Rendez-vous Culture (12.01.15):
A funny-serious play about female condition, broken childhood, corrupt societies, loneliness, free spirits… and seagulls! 
Dans un univers post-apocalyptique vidé de tout, trois solitaires se croisent, s'opposent et s'attachent au cœur d'une forêt d'hévéas. Il y a Viviane alias Baba, idéaliste, obstinée, que les fêlures du passé empêchent d'avancer. Ambertus Lucius Gigue dit « Pincette », colporteur et croque-mort patenté, dont le goût de l'or camoufle un rêve fracassé. Et puis Ephédrine, bon petit soldat au service d'une usine de pseudo humanistes aux dents affûtées. Mais lorsque le cynisme s'invite dans la lutte pour la survie, il est des âmes têtues qu'il vaut mieux ne pas contrarier… Une création in extenso, drôle, incisive et engagée!

Articles: 
Article about the play and director | Entretien pour Le Nouvelliste (04.02.15)
Interview of Joëlle Richard, click here | Lire l'article de La Région (23.01.15)
Avant-scène, E. Haas, La Liberté (08.01.15), Le Courrier (09.01.15) 
Review | critique d'E. Haas, La Liberté (12.01.15)
Review | critique d'E. Buillard, La Gruyère (10.01.15)
Venues | théâtres: 
Nuithonie 8, 9, 10, 11, 15, 16, 17 January | janvier 2015 (SOLD OUT | COMPLET)
Platform | bord de scène: 15.01.2015 (after the show | après la représentation)
Petithéâtre de Sion 5, 6, 7 February | février 2015
Co-producing theatres | théâtres coproducteurs: 
Sponsored by | avec le soutien de: 
Etat de Fribourg, Loterie Romande, Marly Innovation Center (MIC), Ernst Göhner Stiftung, Fonds culturel de la Société Suisse des Auteurs (SSA)

Special thanks to | remerciements additionnels: 
Thierry Loup, Equipe technique et administrative Nuithonie, Michaël Abbet, Rolland Berens, Cédric Berthoud, Joël Burri, Henri & Henriette, Anne Jenny